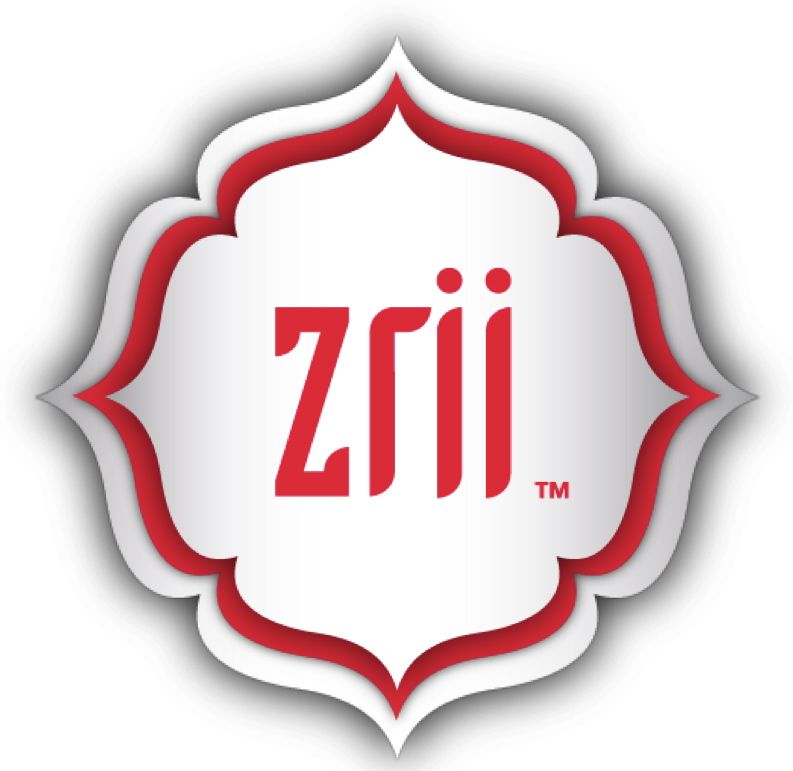 Affiliate marketing has become popular ever since the millennial's started developing entrepreneurship skills. No one wants to work a 9 to 5 job anymore. Everyone wants to be their own boss, fulfill their dreams, and earn a lot of money.
Affiliate marketing is a process of earning passive income by marketing someone's products or services. Multi-level marketing schemes support affiliate marketers, and Zrii is one such company that is an excellent example for MLM.
MLM schemes are often misunderstood as pyramid schemes. This article will talk about a popular MLM company, Zrii. After hours of research and reading through multiple customer reviews, this article has been prepared.
There are many MLM schemes available online and multiples such companies in the health and wellness niche. They all claim to provide a high rate of success. However, most of them are just false advertising and target the people who are desperate to lead a better lifestyle.
Zrii is also endorsing an MLM scheme, and this is where their sales come from. Though the company is legitimate and their products are real, their distributors are struggling to make money, and we will analyse why that is.
Online methods as such help people to earn a passive income while they are in college or working a 9 to 5 job. Some people have found great success in making money online while others have failed.
Making money online is not an easy task; it takes time and hard work.
Due to the nature of the internet and various fraudulent schemes, some may wonder, is Zrii a scam?
What is Zrii?

Zrii is a network marketing company established in the health and wellness sector. Zrii was launched in 2008 by William Farley. Farley has 3 decades worth of experience in this industry with the success of other companies such as Gitano and Fruit of the Loom.
The Zrii headquarters was at Draper Utah, and later, their offices expanded to the United States, Colombia, Israel, Mexico, and Puerto Rico.
All this shows how well the company had been performing in the market.
Zrii also provides one of the best community support for its marketers. The community is online 24/7 and has a public chat to resolve any issues or doubts.
Zrii has low startup costs, supposed high earning potential, and they have natural products that you receive free of charge.
Zrii distributors have to meet minimal requirements to be able to claim their earned commissions. They earn the difference between wholesale costs and retail prices in the form of commissions.
Zrii Products
The Zrii products were created because Farley wanted some products to improve his health and keep him fit. Zrii products have been created with inspiration from Ayurveda, a 5,000-year-old traditional healing principle from India.
Zrii products are provided in liquid, as well as other forms.
Their products are made from natural resources and can boost your health and immunity. Zrii has introduced 8 health supplements, and they are –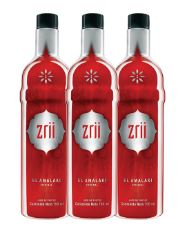 Zrii – this is the original product developed from Amalaki fruit. It helps to rejuvenate life for radiance, happiness, and balance.
Achieve – this product is a protein shake mainly for weight loss and health management, it provides balanced nutrients for this purpose.
Purify – this product helps to cleanse the body and mind, which results in weight loss.
Acell – this product is a moisturizing drink that focuses on improving the digestive system and gives a boost of energy.
Zrii Rise – it is a colombian coffee that provides the required nutrients to improve digestion and weight loss.
Daily AM & PM – this is a multivitamin supplement that helps the body to stay healthy and fit.
Smart Omega 3A – this product is responsible for strengthening our bones and various joints and optimizes our brain and eye health as well.
Zrii Z+ – this is an energy drink that you can consume any time of the day for the instant boost of energy.
Apart from these 8 products, Zrii also launched skincare products called as Zrii New which includes ZriiNew Face Cream, ZriiNew Night Cream, ZriiNew SPF 30 Sunscreen, and a ZriiNew Face Exfoliator
Zrii Compensation Plan

Zrii is a popular MLM company that compensates its distributors for their sales. So generally, anyone who markets Zrii and brings in more customers is paid handsomely. This helps in short-term income as well as long-term income.
Zrii Compensation Plan is not only about money, but some exclusive perks come with it as well. They have set up a binary compensation plan for their distributors.
There is also a BMW reimbursement plan set up for exclusive officials only. The basic compensation included retail bonuses, free products, an iPad bonus, and Mercedes Club.
For more details of compensation plans visit www.zrii.com
Zrii charges a minimal amount of $49.95 to become an independent distributor.
Being a Zrii promoter, you will be given Zrii products free of charge or at a discounted rate for personal use.
Is Zrii a scam?
In a nutshell no Zrii is NOT a scam.
Many of the MLM schemes online are labelled as scams because they are reviewed by people who do not personally try the scheme and are sceptical about such an easy way to earn money.
Any method of making money online faces a lot of hate and false titles. But there are many people who have earned a lot by being an affiliate for Zrii.
Any newcomer will ask, can everyone find success in being an affiliate? This question is difficult to answer as people are unique and their dedication and hard work differs.
If a person receives the right training and guidance and he puts in all his time and effort, he can be a successful affiliate and earn huge profits while others may take more or less time as well.
Such MLM schemes are a good opportunity for earning some extra bucks while you focus on the bigger picture. Every month you might earn a couple hundred or thousand dollars that will pay your bills.
However, one should not expect immediate success. Such methods take time and dedication. No one has gained success overnight, it has been a long process and many face a lot of rejections and failures.
The internet is home to many scams and you need to research your part before you invest in any MLM scheme. Many people also have false claims about MLM and provide false information.
People often mistake MLM for pyramid schemes as they end up creating a bad impression of the company. Such people would not have even tried an MLM such as Zrii.
MLM schemes are different from pyramid schemes and MLM schemes can help you earn a passive income to become financially independent.
Just because you have paid the start-up fee, that does not mean that you will begin earning instantly. You need to tone your marketing skills and bring in customers to start earning your share.
Zrii sells health and wellness products and in the 21st century, such products are in high demand. If you target the right customers, you will make huge profits and also help others become healthy and fit.
Some MLMs charge a hefty start-up fee and provide low chances of success. One should be cautious before he signs up for an MLM plan.
Some MLM schemes are launched as a pyramid scheme in disguise, and they have been shut down by the FTC. Some MLM schemes have high failure rates and low-income potential, so you should thoroughly go through various reviews and the terms and conditions before you sign up.
There are multiple companies in the same niche claiming to have a magical effect on people. How many companies can find something special to help their consumers.
The distributors are not doing a good job of recruiting. Most of the newbies are not great at sales and face huge rejections. This leads them to complaining about no success and huge losses.
Zrii has a lack of information on their website. None of their products have any approval from the Food and Drug Association. This is one of their main downsides and poses the question of "Do their products actually help people become healthier?.
In 2009, Zrii lost most of its top executives to LifeVantage Corporation and Farley sued LifeVantage over this. When some lower-level employees also walked out, they were also sued.
These are all the facts that you need to consider before signing up with Zrii as a distributor.
It is not recommended to join such MLM schemes, but however, there are many other ways of making money online and the next section will talk about this.
My Top Recommendation for Earning Money Online
Due to the lack of success potential of MLM schemes, people lose their money and time. However, there are some successful techniques to earn money online and I will explain how to do so in this section.
Wealthy Affiliate(WA) is a platform that trains affiliate marketers to make money online. They provide this training for free as well as for a monthly or yearly membership. The free version has a lot of cuts in features but still provides the basic training.
Affiliate marketing works when someone buys a product from the link you shared, and you will earn a commission for that. This way, you are directing customers to a business or product.
WA teaches you how to set up your successful blog and become an affiliate. Using various tools, they will help you rank up your SEO and come up on the first page of google results, i.e, you will experience high traffic if you set up your website right.
Wealthy Affiliate is not a scam; millions of users have already made use of this platform and are earning a couple of thousand dollars per month.
WA is not a get-rich-quick scheme, there is no such scheme in fact. You need to put in your hard work and dedication and set up a blog and direct traffic to it to be able to earn some money.
It is just an online business, and it takes time to gain momentum and give profits and WA will help you along the way.
Their premium membership contains a lot of tools that help to polish the website and increase the potential for traffic. They have many training videos for marketing and setting up your website.
Once you set up your website, you need tools for SEO optimization. Jaaxy is a keyword research tool and it will help you in this. You can find suitable keywords with less competition and a better rank.
On top of all these training videos and tools, there are weekly webinars by top affiliate marketers that focus on specific topics and give their techniques to get better.
They also have massive community support with active online chat to address any issue or doubts of aspiring affiliate marketers. Networking with individuals is not entirely necessary but helps everyone grow.
You will gain a lot of success if you network with successful marketers.
As a premium member, you will be granted hosting services for more than 25 websites and for one website the hosting services cost $3 per month.
If you experience any technical issues, the support staff will assist you and get it resolved in a couple of minutes.
Wealthy Affiliate offers the training a fraction of what others charge and this is one of the main reasons why people are extremely alarmed. WA helps you build a website from scratch, rank your website better on Google, build social media accounts and much more.
Such a platform seems too good to be true and this is why it seems sketchy and alarming, but once you research more and check it out you will see the benefits and automatically sign up for it.
WA and affiliate marketing is for those people who can dedicate their time and resources to earn money in the years to come. This platform has helped many students earn 4 figure salaries per month. Who knows, it can also help you earn a good passive income.
If you would like to read a full review on wealthy affiliate feel free to have a read at my most resent review!
Recommended Reading;