Many people are turning to the internet looking for a way to escape the 9-5 and start their own company. I don't blame them!
The idea of working for someone where your wages and tasks are dictated by someone else has never appealed to me either.
Luckily, today it is 100% possible to start your own business online and begin to make some extra cash that could one day replace your 9-5 lifestyle.
However, there is also plenty of scams online that many people fall into when they are looking for a quick way for earning money. It's just not possible.
Starting a new business takes time and lots of effort but the first thing you're going to want to do is find a valid and sustainable opportunity.
I have taken it upon myself to begin educating people on many of the methods of making money online to help guide people down the path to financial freedom.
As you have found yourself on this page i am assuming you are looking to sign up to the multi level marketing company of Zinzino to earn some extra money, or you might even be looking to buy some of their products.
Well you're in the right place. Within this review i'll be answering the question of "Is Zinzino a Scam?".
This Zinzino review is going to explore;
Exactly What Zinzino is
Analysis of what products they have available
A look at the compensation plan to see if making money is viable
Final thoughts on Zinzino being a scam
Summary of product: Zinzino is another multi level marketing company within the health and wellness niche.
They offer supplements such as omega oils, meal replacements and vitamin tablets that are quite substantially over priced.
There seems to be no claims that are massively unachievable with their product range so this is a slight benefit.
The compensation plan will pay from 10-50% depending on what level you achieve which will depend on the sales made by yourself and your recruited sales team.
MLM's are extremely difficult to become successful in and Zinzino is no exception so I'd be very wary of joining this company.
Disclaimer: I am in no way affiliated to this company and provide these articles for your educational only. All information is written following thorough research into the company.  
Zinzino is yet another health and wellness multi level marketing company which was founded in 2007. A multi level marketing company or MLM recruit distributors to market and sell their products where you will gain commissions through each sale.
For a company to be classed as an MLM it will have the opportunity for you to recruit other distributors where you will also make commissions on any sales they make.
Zinzino was founded in 2007 by Finn Ørjan and Hilde Rismyhr Sæle and it is claimed to be one of the fastest growing direct sales companies in Europe.
This year Zinzino ranks 59th on the list of fastest growing direct sales companies so it would seem that this claim is accurate. So I suppose they must be doing something right.
Zinzino use distributors to market their large range of products that are said to cater for;
Weight Control
"Balance" which is a range of products that aim to balance omega 3 and 6 in your diet.
"Immune and brain" which is a reange of supplement tablets to support your immune system
Skin care serums that are said to reduce fine lines and wrinkles
Within the next section we'll take a closer look at some of these products to find out what customers think of the products and if there is any scientific evidence to back up their claims.
One of the major downfall of most if not all MLM companies is the fact that their products are extremely overpriced and in some cases don't provide any benefits at all.
Considering you will be selling and promoting these products the quality of the products will directly influence how successful you could be if you sign up as a distributor for an MLM company.
So lets take a closer look at the following products;
Balance test and balance oils
Weightloss Lean Shake
Xtend+
Balance Test and Balance Oils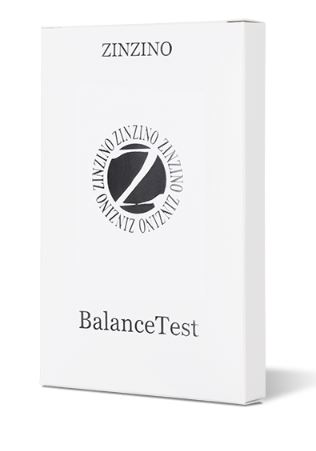 The balance range of Zinzino offers a "Balance Test" kit that is a dry blood test that is used to test your bodies omega 6:3 balance. These blood samples will sent back to "independent laboratories" and you will receive results within 10-20 days.
These testing kits cost €117 which seems extremely steep. By doing a quick scan online these tests can be found in various places for around €80.
Considering this is substantially cheaper than the testing kit offered by Zinzino it might become hard to sell there products so keep this in mind.
Once your tests results have been returned Zinzino offer balance oil supplements to help re-balance omega 6:3 levels.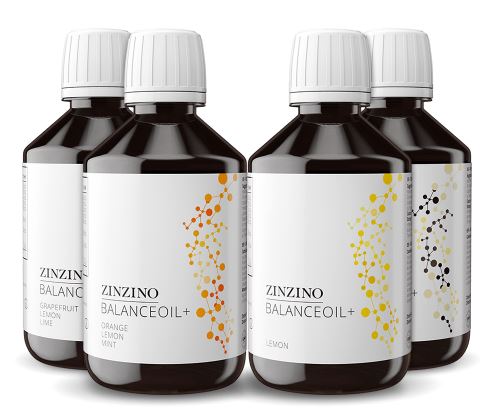 These balance oils are sold for $65.00 for a 300ml bottle. The liquid contains a blend of omega fish oils and extra virgin olive oils that is used to readjust your omega levels so they are balanced.
Considering this liquid seems to be primarily omega 3 and olive oil it seems extremely overpriced considering similar supplements can be bought for as little as $6 and olive oil for even less.
The benefits of omega 3 have been widely researched and the benefits can include;
Significant reduction in cardiovascular disease rates
Anti-inflammatory
Links to lower depression rates
The benefits of using an omega 3 supplement such as Balance Oil are definitely real and helpful to a lot of people.
However, the issue lies within the pricing of this Zinzino product.
If you would be comfortable promoting and selling products that are overpriced then Zinzino might seem like not a bad opportunity.
But how do the rest of the products hold up?
Weightloss Lean Shake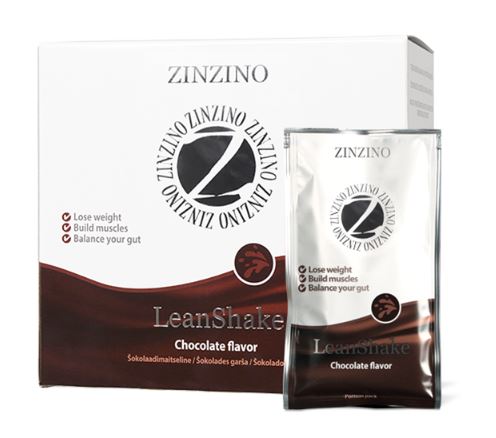 Another product offered by Zinzino is the lean shake which is available in 4 flavours. The product is marketed as a meal replacement and costs $70 but it doesn't specify how many servings you receive for this price.
This product is mainly a whey isolate powder with various added benefits. These meal replacement drinks are generally low calorie to ensure users maintain a calorie deficit and begin to lose weight.
Generally is people manage to not eat any excess and replace one meal with a shake such as this they will lose weight. So it is easy to see that this powder will aid people in losing weight.
One major issue though. The price!
Once again the price seems extremely high compared to other meal replacement shakes on the market today.  In various places such as myprotein.com these drinks can be purchased for as little as £12.
So yes the products at Zinzino seem to provide the benefits they are said too but are you willing to promote extremely overpriced products?
Xtend+
The last product we are going to take a look at is the Xtend+ supplement tablets available for $65.00 for 60 tablets.
These supplement tablets are essentially vitamin tablets that are said to support your immune system "with approved health claims related to bones and muscles".
Considering the following statement is also present;
"These statements have not been evaluated by the Food and Drug Administration. This product is not intended to diagnose, treat, cure, or prevent any disease."
You need to be slightly sceptical about how "approved" these claims actually are.  There is no doubt that vitamins are essential within our diet but similar supplement tablets are available for much less.
So the main issue again is the price!
Customer Reviews
From looking at the products available on the Zinzino website and some research it seems that the products available seem not too bad at all.
It seems that the health claims they make could be most true in some sense but the price really lets this down.
To help lean more about these products I have completed some research into what users of these products actually think.
It would seem that the reviews available seem fairly mixed.
When researching reviews on MLM companies it is beneficial to remain slightly sceptical. As many people are essentially looking to promote these products as much as possible some reviews could be faked.
Below I've found a range of reviews that you should consider before signing up to distribute Zinzino products.


Zinzino Compensation Plan
If you have got to this stage and are still considering signing up to distribute Zinzino products then the compensation plan will determine how much you are paid for sales and recruitment.
Within this section i'll give you a brief overview of the compensation plan so you can decide if it is something for you.
The first thing that catches my eye is the claim that their compensation is;
"is one of the most competitive reward plans in the profession of Direct Sales"
This is something that is claimed across the industry when they are never usually that exciting.
Like all multi level marketing companies your income will be directly related to your efforts in sharing products, the opportunity and building a sales organisation.
Zinzino is no different!
It will cost you nothing to join as a sales rep unlike some MLM's but you will need to maintain a certain sales volume per month from people in your recruited team to earn compensations on sales.
Products sold are given a value which are called "credits". This is used as a currency at Zinzino and is used to calculate how much compensation you are due on a weekly cycle.
Each credit amounts to $1.35 in the US and will depend on currency exchange for other countries.
Cash Bonus
There are 2 types of cash bonus available at Zinzino; premier cash bonus and retail cash bonus.
A premier cash bonus can be achieved when you sell a premier customer kit to a new or existing customer.
A retail cash bonus will be achieved when a retail customer buys any single item that have credits assigned to them.
All partners are awarded between a 10% and 30% cash bonus which will depend on what team you have qualified for.
Zinzino Ranks
There are 12 ranks within the compensation plan that you can progress through by earning credits by recruiting individuals and selling products.
By progressing through the ranks you will gain various benefits such as increased cash bonus %  and extra pay points.
The compensation plan offered by Zinzino seems rather similar to other MLM companies where the opportunity seems great on paper until you start trying to promote and sell products.
If you want to learn more about the compensation plan and commissions then you can check out the full document here.
After doing this review it is clear that Zinzino is not trying to scam you out of your money and provide no money!
MLM's are very rarely outright scams but many operate under shady business practices but it seems Zinzino could be one of the better ones available today.
They have been operating for many years and don't market there products with unrealistic benefits like some MLM companies do.
From this we can definitely see that Zinzino is not a scam but that does not mean I'd recommend signing up as a distributor for this company.
All MLM are extremely hard to become profitable in and as much as 80% of people will make no money what so ever or even lose money in the process.
This is due to products being extremely over priced compared to other sources which makes them extremely hard to sell.
Of the extremely small percentage of people that do make money from MLM's they make less than $5000 per year which really is not a lot for the effort that will be needed to get to this stage.
A lot of individuals who try MLM's also say they find it awkward selling goods to friends and family so usually give up very quickly.
#1 Method for Making Money Online
Although MLM companies including Zinzino offer little opportunity for making money online there is one method that has been tried and tested by thousands as being one of the best methods for earning extra money online.
This method is Affiliate Marketing
Affiliate marketing is the promotion of companies products, usually through your own website, where you gain commissions for every unit sold through your link.
Using this you can promote thousands of products that you can chose so you are always promoting products you truly believe in.
Thousands of companies (including amazon) have affiliate schemes you can use so you'll never run out of great products to promote.
If you interested about learning about affiliate marketing you can have a read at my review of the worlds number one affiliate marketing training platform, which you can try for free, or take a read at my affiliate marketing overview post.
Recommended Reading;