As a social media platform that allows users to describe their brands with pictures, whilst providing answers to the queries of their follower, Pinterest is the best social media platform to generate organic traffic for your blog. If you are still struggling to traffic generation via Pinterest, then you need to pay attention to my hints and tricks on how to grow Pinterest followers in 2019.
Believe it or not, you have all it takes to generate traffic for your business blog through Pinterest. But you need to stop looking at Pinterest as your typical social media platform. Unlike most (if not all) of the social media platforms that are available in the world today, users don't visit Pinterest to hang out. Instead, they go to Pinterest looking for answers for new things to explore. If you are going to take anything home from this post on how to grow Pinterest Followers in 2019; it's that Pinterest is not your average social media platform (it is analogous to a search engine).
Now that we have established that Pinterest has more to offer than your regular social media platform. Let's begin with the business of the day.
How Pinterest Followers Can Increase Blog Traffic
Perhaps you have tried a lot of things in the past, looking for how to increase blog traffic through Pinterest. Yet your result remains the same. Well, it's time to throw the old stuff out and adopt the tricks listed in our ultimate guide on how to grow Pinterest followers in 2019.
If you are looking to generate traffic from Pinterest, you should increase your reach to gain more re-pins which should in turn lead to more click throughs to your blog. There are many ways to do this, but the first and the most important one is to make your pins visible to users. In other words, you have to boost your Pins' ranking on Pinterest the same way you boost your site ranking on Google. So how do you achieve that?
Well, you can start with keywords: just find the right keywords and use them in your profile and content. For a while now, Keywords generation has been the beating heart of search engine optimisation (SEO) campaigns. This is because keywords generation gives you the power to create content for users' query, even before the users type the words in the search box.
Using the right keywords in blog content and blog descriptions has helped many blog owners generate traffic through Google and other prominent search engines. You can achieve the same results on Pinterest; by embedding the right keywords into your content.
Another way to increase your reach on Pinterest is to use high-quality images for your blog post and make them easily shareable. You'll increase your chances of having your pins repined when users can share your pin with their followers with one click.
For optimal results, embed pins in the call to action of your blog post. Visitors are more likely to click, share, and re-pin pins that are embedded in the call to action of a blog than anywhere else on the blog. Just give it a try and see how it works for you. On the other hand, if you are not satisfied with the results and I highly doubt that then you can try any of the following tricks.
Essential tips on how to Grow Pinterest followers in 2019
Post regularly
One of the easiest ways to keep customers or followers loyal to your brand (in this case blog) is to be consistent with your post. You can't just post a great pin today, and expect your followers to stick around until God knows when to view another pin.
Instead, plan your post in such a way that people following you on Pinterest will have at the very least a pin to share with their friends and followers every week.
By creating high-quality pins for your followers every week, you'll increase your reach on Pinterest and boost your chances of having your pins repined. At the end of the day, you'll have a massive inflow of traffic to your blog from Pinterest.
Don't forget to use effective keywords in your post to make it visible to prospective followers who might be interested in the content on your blog.
Although posting you own pins is the main way to increase your blog traffic from Pinterest it is strongly advised to pin plenty of other pins relevant to your niche.
By doing so these pins will also appear on fellows users smart feed and the chances of you receiving re-pins and more exposure for your blog will increase substantially. In turn followers should also increase.
I usually intend to re-pin at least ten pins per day but some days will be far greater than this.
Use original Images
Using original images for your pins will fetch more re-pins than copied images. When people go to Pinterest, they browse and search for relatable content, which they can achieve without requesting for help.
That's probably why DIY pins are the most sought after Pins on Pinterest. We are not saying that you should focus on creating DIY pins, but you should focus on creating pins that are relevant to your target audiences queries. However, when you are creating the visual content (the images), make sure they are patented to you or your brand.
I would advise not to use free stock images, as they may have been used by other Pinterest account holders.
But then again you must ensure that your images are of the highest quality, I'd highly recommend signing up for a membership to adobe stock where you can find millions of royalty free images that you can utilise in your pin creation.
Join Collaborative Boards
If you have not signed up with any collaborative boards on Pinterest, then you have been missing out my friend. Collaborative boards are amazing on many levels. Other than the Pinterest search box, where users can search and find your pins, collaborative boards is the only guarantee you have at sharing your pins with other people's followers.
With collaborative boards, multiple contributors pin their interest on a group board. As a result, the pined interest will be visible to the followers of each contributor of that group board. Thus, giving you an avenue to increase your reach with a single effort whilst boosting your chances of having your pins repined.
Finding group boards that you can request to join is made extremely easy by Pinterest. First off you want to utilise the search bar to search for relevant group boards you would like to join and contribute to. For an example i'll use "make money online" to show you just how easy it actually is.

By typing in a relevant keyword and changing the search type to "boards" as shown in the screenshot above you can easily search for hundreds of relevant boards. To ensure they are group boards and have the option to join and contribute to there is one more small step.
Have a look through the suggestions and preferable find a board with lots of pins that has pins posted recently and click through into the board. If the board is a group board it will look like this and you can request to join by clicking the "Request to Join" button.

Promote your pins on other social media platform
Yes, that's what I said; use other social media platforms to your advantage. Why do you have to cross-promote your pins on other social media platforms? Well, the answer is simple; to increase your reach on Pinterest. To do this, you have to ensure that your followers on other social media platforms are following your pins on Pinterest. In this way, your Instagram, snap chat, twitter, and Facebook followers will see your pins, follow it and share it with their own followers. Thereby increasing your reach on Pinterest. Easy-peasy!
Reuse your best pins
This might sound cliché, but it is one of the best ways to increase your reach and gain more followers on Pinterest. Simply re-pin your best pins to generate traffic for your blog. Pinterest passes on contents quickly, so it is virtually impossible for a pin to live to its fullest glory before it is swept under the rug.
You can use tools like Tailwind to re-pin your best post until you are satisfied with the results that it has fetched for you.
Enable Rich Pins
Rich Pins are an extremely good way to increase followers on your Pinterest account. But what exactly are rich pins? Rich pins will add additional information underneath your pin when they appear on fellow Pinterest users feed. Rich pins will copy metadata from the link pointing to your blog post and will add additional information without any extra input.
Rich pins will show:
Title of the blog post
Description of the blog post
Post date
Author Name
This helps with some added exposure for you brand as users will not need to click on your pin to be shown where the pin is from.
The two pins at the bottom of this image are both rich pins and hence what your pins can look like when you enable rich pins.
Take a look at this guide on how to set up rich pins if you are unsure of how to do so.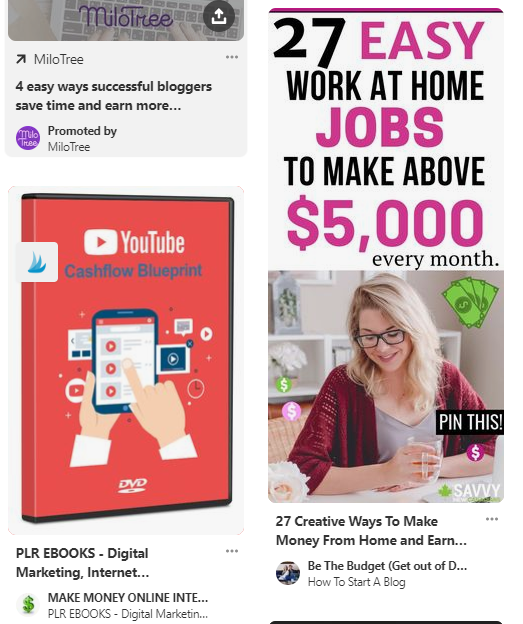 Add Pinterest Widgets to your blog
In my opinion adding Pinterest widgets to your blog is one of the most important factors in increasing your Pinterest follows. By adding Pinterest sharing widgets to your website it allows visitors from all sources to see you are actively engaged on Pinterest encouraging them to share your pins directly from your blog post.
By including your relevant pin within your blog post visitors that come to your page from the likes of Google, Bing, Yahoo and other social media platforms have the chance to share your pins directly onto their Pinterest account with the simple click of a button. This will increase the reach of you pins substantially which in turn should lead to more organic follows on the visual social media platform. That's not to mention the followers you should receive from the initial visits to your blog.
By adding Pinterest widgets to your blog you can add features such as:
Pinterest save button on images
Pinterest follow button
Showcase of your Pinterest profile
Even your best performing Pinterest boards directly on your blog
Although not entirely a widget the theme i am currently using allows people to pin images straight from my blog and i advise you use a theme that allows this or download an app that will add this feature to your blog to encourage people to share your pins after reading your blog posts. This is a pin i have embedded into one of my blog posts and as soon as the readers moves the cursor over the image the "Pin it" button appears in the top left corner.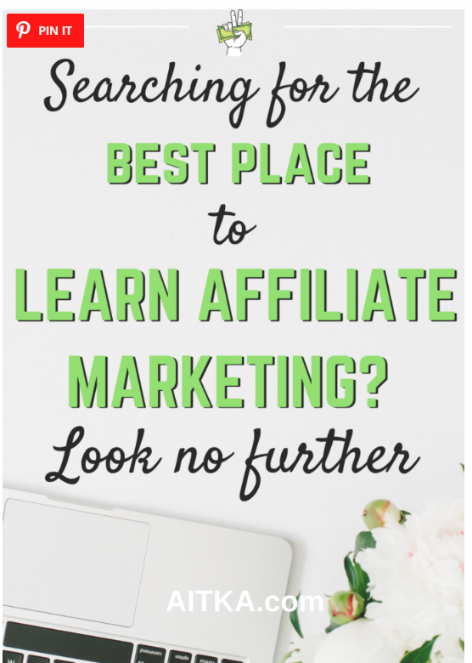 Save Pins at the optimal times
Another great method for increasing Pinterest followers and most likely something you have not yet thought of is to post your pins are the optimal time; when the greatest number of your target audience is online. For example if you live in the UK but you target audience is mainly situated within the US then you should be posting throughout the night. I suppose this would seem completely impossible considering we all need sleep, right?
Thankfully their is a few tools online that will allow you to schedule pins at these optimal times and you can continue to post pins on your account even when you sleep.
The main tool for this would be Tailwind which offers many other great features. Unfortunately though this will come at the small price of $15 a month but by posting throughout the day with scheduled pins your Pinterest followers can grow on auto-pilot by increasing your reach substantially and getting your pins in front of the right people at the right time.
Choose your pin size carefully
By creating Pins at the optimal sizes you can help increase your reach by appealing to the Pinterest algortithms to get your pins shown more widely.
Pinterest recommend tall pins and actually have provided us with an exact optimal size of 735px*1102px or various other 2:3 ratio sizes.
That being said though what size of Pin you use will depend greatly on what your target audience prefers to re-pin but i could genuinly write another 2000 words on what pins sizes you should be using to avoid boring you within this post you can take a read at my post on how to create winning Pinterest pins which will run you through how to choose the correct size for your new pins to imporve your reach and followers.
Comment on popular Pins
As increasing your Pinterest followers mainly comes down to to reach you receive with your pins it's no surprise that commenting on popular pins can help bost your followers substantially.
As these pins already have outstanding reach when a user clicks on one of these pins they will be able to view your comment. By doing this you increase the chances of users clicking through to have a look at your Pinterest account which should lead to more followers and blog views with very little effort on your part.
Follow Competitors Followers
The bottom line is if you are sitting around waiting for you followers to flock in you'll be waiting for a long time. Another extremely easy way to help boost your Pinterest followers is by following you competitors followers. Chances are if they have followed your competitors for content similiar to your blog they will more than likely follow you back as they have already expressed interest in your niche.
For example if you blog is within the make money online niche you can easily find competitor by entereing keywords such as this into the search bar.
Utilise Promoted Pins
Promoted pins are a method for getting your pins in front of the correct people but unfortunately it doesn't come cheap. Promoted pins are basically just ads on Pinterest that will show you pins on relevant users feeds by entering interests you would like to target.
As I've said previously by increasing reach follower should grow hand in hand.
For this you will need a business account, which i assume you will already have and the process is fairly simple. By clicking on the "Ad" section on your account you can set up a promoted pin within minutes.

Use Hashtags
Pinterest has recently decided to allow users to use hashtags and they actually encourage you do so and for very good reason.
By using hashtags with relevant keywords when users search for these keyword within the search bar there is a chance your pin will be shown in their search results and with over 200 million people using Pinterest every month the chances are you are going to increase your reach quite significantly.
To find great performing hashtags i would advise you do a little bit of research into your competitors best performing pins and what hashtags they are using. But, don't forget to keep your hashtags relevant and focused. You're not going to be using hashtags such as "#bestsmoothierecipe" on a make money online post. But that should be completely obvious anyway.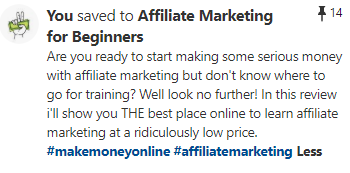 Stand out with stunning visuals
As Pinterest is a visual social media platform it's no surprise that you will need to post stunning visuals to greatly improve your chances of increasing re-pins, reach and hence more followers.
By using high quality images for your pins you stand at least a small chance of standing out amongst the masses as people scroll through their smart feeds.
What images you opt for will depend greatly on what niche you blog is within and by research your competitors pins you can get a real feel and what is working and most importantly what is not working.
If you are posing bleak images to Pinterest you are going to find it very difficult to grow you Pinterest account and gain some much sought after followers.
Conclusion
Pinterest is a unique social media platform, and as such should be treated differently from other social media platforms. While we have highlighted the best and easiest tricks on how to grow Pinterest followers in 2019, you should know that every great campaign requires commitment and effort. So to grow followers and increase your reach on Pinterest, you must get off your high chair and work! With these 14 tips you should have no issue growing your Pinterest followers exponentially. I hope this post has been informative and if you have any questions feel free to leave a comment below and 'd be happy to help in any way possible.