As the purpose of this blog is to share my experiences and the knowledge I am learning with blogging and making money online I have decided to start writing an update of the progress I have made every month or two. I will try to justify all the decisions I have made to try to give beginners an insight into what it takes to start a blog that hopefully will one day become successful. I am hoping within around 6 months to a year you will be able to replicate my progress and learn how to earn money blogging online. As my blog has only been live for a few months results are nearly non-existent but I feel now is the time to start these update posts so you can really follow along from the very beginning month by month.
Back story
So you're probably wondering who I am and why I have started so I'll give you bit of backstory. My name is Drew and I have been researching and learning how to make money online for over a year now. I had been reading loads articles online about earning a serious income online to make some big changes in my life and leave the 9-5 working week where your salary and what you do is dictated by others. In all honesty I wanted better than this so I'm taking a risk. You can read more about me on my about me page.
After over a year of learning and implementing on another site I have definitely learned a lot and felt it was time to give this a serious go and that is why I started AITKA.com. The site was created to provide information in areas I am personally learning so you can learn with me to get started with making money online.
The last and first site I was working on was focused around carp fishing which is something I enjoy doing in my free time. I spent around 5 months working on this site but in the end decided to move on. I had been spending far more of my time teaching myself how to earn money online so I made the decision to start blogging about my journey rather than spend all my limited free time on a fishing blog that I was not fully involved in.
My plans for the site are to provide information articles on topics I am learning, provide insights into tools I am using to help me progress and also to provide reviews on website I am testing to see how much money can actually be earned.
So you're now probably thinking I'm not that experienced in making money online? Yep you'd be correct but I am not here to portray myself as an expert in making money online, I am purely here so you can follow my journey into making money online and if it is actually going to be possible for complete beginners.
That being said all the posts I do write are extensively researched from trusted sources as the last thing I want to do is fill your mind with false information.
Wealthy affiliate – Where it all began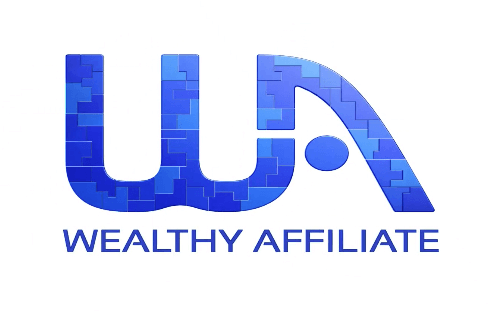 This whole journey started with a platform called wealthy affiliate over a year ago. What exactly is wealthy affiliate I'm sure you're asking? Wealthy affiliate is a training platform aimed at complete beginners who are serious about starting an affiliate marketing business to earn passive income.
If you're not already aware of what affiliate marketing is it's a marketing technique where you promote other peoples products or services with your own personal "affiliate link" included. This affiliate link is personal to you and if someone clicks through to an affiliate website from your affiliate link on your blog and purchases a product or service you receive a small commission for directing the customer. If you want to learn more you can have a read at my guide on how to earn money with affiliate marketing.
This is one of the main methods for making money online and the potential is HUGE. Although wealthy affiliate is mainly focused around affiliate marketing I have also gained valuable knowledge into SEO, content writing and social media marketing which are skills that need to be learned to give yourself any chance of getting traffic to your site and earning money.
Wealthy affiliate has been amazing in teaching what is required from a very basic level in an easy to follow step by step process. I would highly recommend the platform to ANY beginner looking to make some big life changes and set up your own online business but that's another story and you can read my full review on wealthy affiliate here.
Writing Content – Finding winning keywords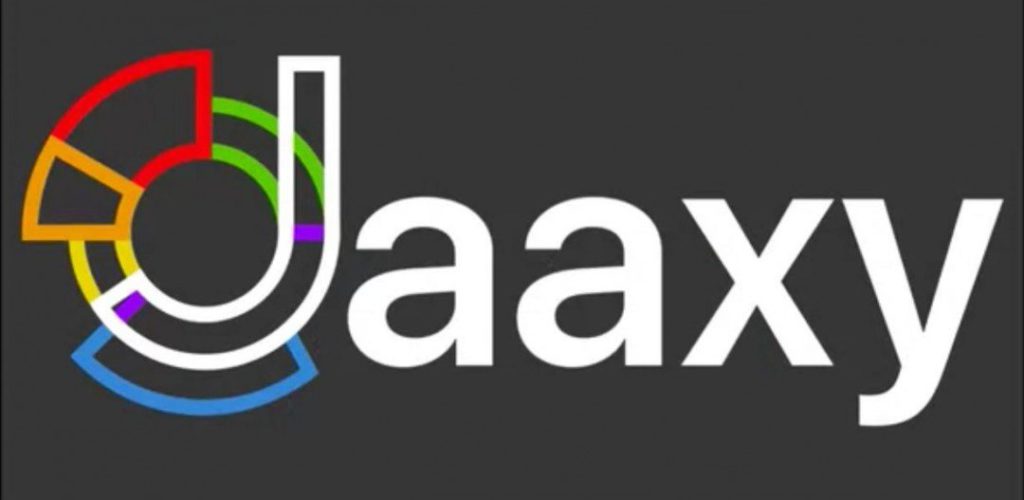 So back to the main purpose of discussing my progress over the first few months. Of course a blog is not a blog without great content and obviously your content is useless if you cannot generate organic traffic through SEO practices.
I have spent a good amount of time researching keywords relative to the topics I have been learning myself. I have been aiming for "long tail keywords" to try to beat the massive amounts of competition for various keywords.
To do my research I have been using a tool called Jaaxy which is included in the wealthy affiliate membership. This alone is extremely valuable in finding keywords that don't have a lot of competition but that are still getting searches every month.
Unfortunately I can't give evidence just yet on my keyword research strategy on this blog as it usually takes around 3-6 months for a new site to starting ranking on the google search engine but I will share my research strategy anyway considering I used the same strategy on my previous site which now, 9 months later, is ranking for many keywords on the first page of google and is attracting over 1000 unique visitors per month.
I am confident I will be able to back this up in a few months when hopefully this site will start to rank for the keywords I have chosen.
Jaaxy is an amazing tool that gives you the average search volume per month, the QSR which is how many other sites are ranking for this keyword, the KQI which lets you know if the keyword is great, ok or poor and an SEO score which I basically an indication of how likely you will be to rank on the first page of google with 100 being the best.
I am personally looking for keywords with over 50 average searches a month, a QSR of less than 100 but aiming for as low as possible and of course a great KSI score.
But I don't just stop here with my research. Before I decide on a keyword I also google the keyword myself and take a look at the top three websites on google. When I look at these websites I am mainly checking how long the posts are. To rank on the first page of google today you really need to be providing quality and one of the main way google decided this is through content length.
If your content is long then this will help to show google that you have discussed the topic in depth. When writing a new post to try to outrank your competitors id says it's always a good idea to be trying to write more than them and cover the topic in more detail.
I also check the "authority" score of the top three websites to give a good indication if I will actually have a chance in outranking the competitors. Sites with a high domain authority will have a far higher chance of ranking higher on search engines as they have proven to google that they can provide useful and helpful content.
If the top website has a domain authority about 50 I usually move on to try to find a keyword where the top ranked website has an authority score of less that 50 to really give me the best chance.
As this site has only been live for less than 2 months my domain authority score is 0 but this is something I will be working on continuously by posting regularly and hopefully gaining backlinks through guest posting.
Hopefully in 3 – 6 months time I will be able to provide evidence that this keyword strategy is effective when posts start to rank.
I am currently aiming to post at least one post per week.
I have written an in-depth review on Jaaxy is you are looking for some more information on this keyword research tool.
Started Pinterest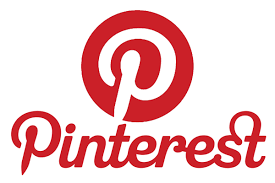 When I started this site I knew social media can play a huge part in gaining traffic to a new website so I have also started putting some effort into growing my Pinterest account. Pinterest is recommended by thousands of bloggers and is said to be the best for generating traffic in a short space of time.
As I am blogging from the UK and the target audience for this blog is from all over the world I am using Tailwind which lets you schedule pins at any time of the day. I am currently scheduling around ten posts during the night when I am sleeping and pinning regularly during the day when I have the chance.
Currently after around two weeks I have 2.5k monthly viewers 63 followers and 5 clicks on pins I have created. Not overly impressive at all but as I build up my followers and activity on the platform I will hopefully start to gain some traction.
I have been using Canva to create pins for the posts I have written and hope to create three different pins for every post that I will pin throughout the month to try to increase my reach. I have never used Pinterest before so this is something I am learning daily and reading a lot of articles from experienced Pinterest users. If you are interested in using Pinterest but don't know where to start with creating pins i have done a LOT of research and written a guide on how to create successful pins.
I have created 3 pins so far which to be honest I'm not overly happy with. I am going to continue to try new design methods to see what really starts to gain interest from fellow pinners.
Traffic
As the blog is still very new I have no traffic to show this month apart from the few users from Pinterest. This is to be expected considering my posts will not start to rank for another 3 months at least.
This is something you need to keep in mind if you are looking to start a blog. Blogging is not a way to make money quickly but really takes time to build out a sustainable online business. Its actually fairly easy to set up and start a blog but the main difficulty lies in gaining readers and exposure on search engines.
Just because you write a post does not mean people will find it on google. That is why it is so important to learn SEO practices and implement them in all your posts on your blog. The keyword research strategy I discussed previously is also a great way to target keywords that you will have a chance to beat your competition and appear on the first page of google.
Income Stats
I am yet to make any money at all which is to be expected as you will need traffic to your blog to start generating any income at all through your affiliate links.
At the moment I have invested massive amounts into this blog but I'll let you know where I have spent money at this early stage. Wealthy affiliate offers hosting for free with you subscription so I don't spend money specifically on hosting. Hosting is included in the $47 dollar monthly charge (which is $19 for your first month).
As I said I have been using tailwind to try to grow my Pinterest account and this usually costs $15 per month. You can get your first month free if you use a fellow bloggers affiliate link and they will also receive commissions at no extra cost to you after your first month is finished if you decided to keep your subscription.
I am not the most creative person so I used Fiverr to find a logo creator to make the logo for this blog which cost another $20.
I did a good bit of research into themes to ensure I was completely happy with the look and feel of my blog and settled for the themesphere cheer-up theme which I purchased on a sale for $39.
In total, I have invested a total of $106 into this blog.
Final Words
As you can see I have not made a whole lot of progress and it's definitely nothing to get excited about. I knew this would be a long process when I started but I am determined to power through and prove that beginners can earn money online through a blog and affiliate marketing. I will be continuing to add one or two posts a week using the keyword research strategy i discussed and i will also continue to grow my Pinterest account.
Hopefully in the next update I will have a little more to talk about and some proof of the strategy's I am using so you can feel more comfortable using them too. Make sure and check back every month or two to follow along with my progress so we can grow our blogs together. If you have any questions feel free to leave a comment below and I'll get back to you as soon as possible.